A Memphis woman is facing multiple charges after she viciously bit an officer during a traffic stop. But more disturbing truth reveals during her blood test.
According to her arrest affidavit, 38-year-old Dayton Smith was pulled over for an expired tag. Officers then found a baggie of marijuana and cocaine in the car.
After the arrest, Smith started to fight one of the officers and banged on the police car, and asked to use the bathroom. When cops opened the car door and told her she could visit the restroom later, she tried to run away—so they restrained her, lowering her to the ground. That's when she sunk her teeth into the officer, police said.
According to WMC report:
"Sickeningly, Smith was seemingly proud of her feat. As she was being treated for injuries sustained during the struggle, she proclaimed to medical professionals that she was HIV positive. This meant she had possibly given the officer a death sentence for doing his job when she bit him and drew blood — terrifying news for him to hear, to be sure."
Watch it here: Nationalist Analysis/Youtube
Smith refused treatment but was taken to the Regional Medical Center for injuries sustained during the struggle. While at the hospital, she informed the medical staff that she has AIDS, police said.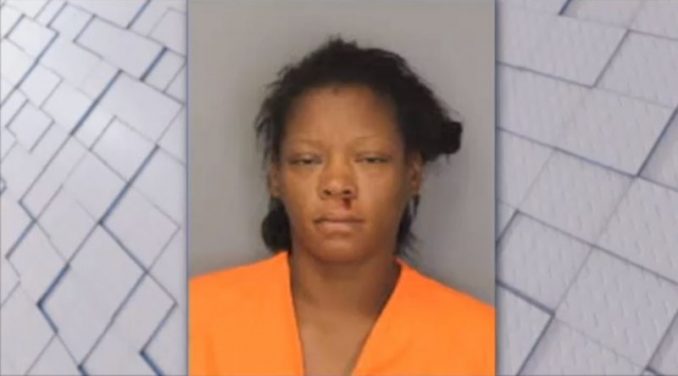 The injured officer was also taken to the hospital for treatment.
Smith is charged with violation of vehicle registration law, violation of financial law, driving while license suspended/revoked, resisting official detention, criminal exposure to HIV, two counts of aggravated assault, two counts of possession of a controlled substance, and possession of cocaine with intent to manufacture/sell/deliver.
Jailed on a $50,000 bond, Smith finally found the place where she belong and it was behind bars. Hopefully, that's where she stays for a very long time. This woman has no place in a civilized society.
Sources: TapHaps, WMC, The Commercial Appeal, WREG